Cub Scout Cooking Competition 2009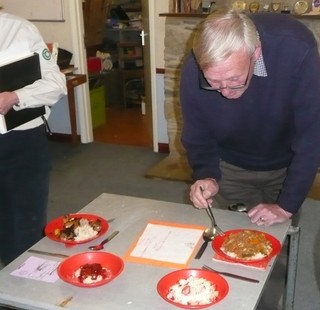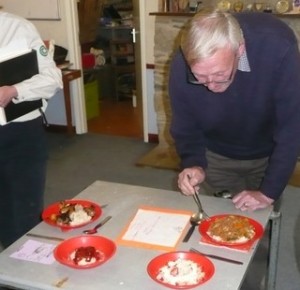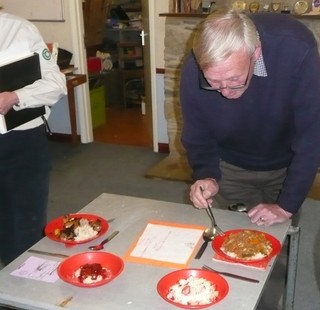 This year the cooking competition was run following County rules, last year the competition took place at the District camp and all teams made the same main course and pudding, with Stoughton winning and going forward to represent us in the area finals.
This year all packs participating created their own menus, of 2 courses. The only stipulation being that the entire ingredients did not total more than £5.00, and had to consist of the core ingredients as set out by County. These being; potato, pasta or rice, onion, mushrooms, at least 1 fresh vegetable, meat, fish or tofu, and fresh fruit. Other items could be added but must be within budget.
The District Chairman, Bob, agreed to be judge and chief taster, and to date has suffered no ill effects! Seven teams took part, and we were presented with spaghetti bolognaise, sole with sauté potatoes, keema curry, sausage casserole, fruity pork meatballs, waldorf salad, bananas and custard, fresh fruit salad, rice and strawberries and strawberry meringues.
Greg Wallace would have been impressed at the flavours! Although some were accidental – the flaming tea towel and burnt saucepan to name but two. But the excellent standard of cooking made judging very difficult.
The eventual winners were 1st Normandy "A", who will now represent Guildford West in the area heat on the 24th of October.
My thanks to Bob, all the leaders and parents who helped during the day, and to all the Cub Scouts for producing very tasty food. If they carry on with their cooking, we may see a Masterchef from Guildford in a few years time!
The Meals
Pictures of all the meals prepared can be seen below