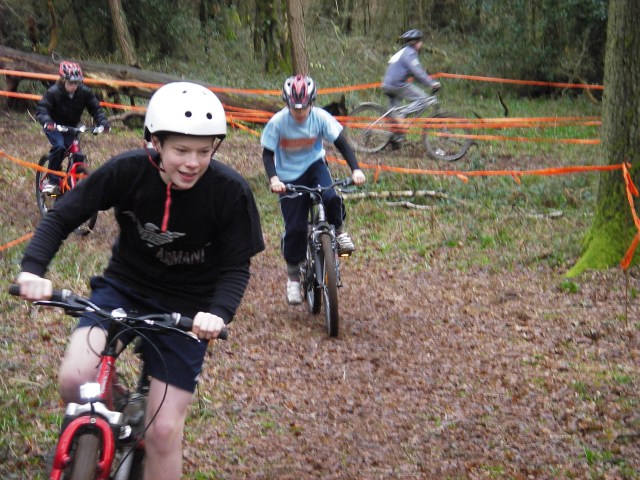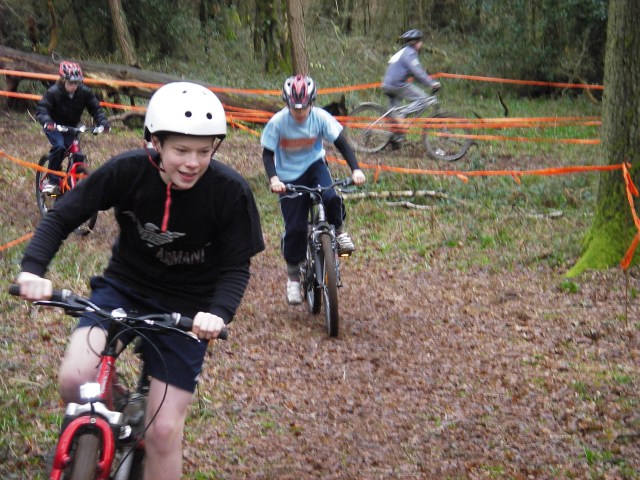 On Sunday 21 March, Scouts and Explorers took part in the 28th annual Surrey Scouts Cyclo Cross competition at Ranmore camp site. This year, eight Scouts and two leaders from 2nd Guildford entered the competition.
Each year the course seems to get longer and this year participants were challenged by the addition of a hairpin bend as well as the uphill finish. As usual the course was soft but the weather was fine so spectators were not as wet and muddy as the Scouts and their bikes. All enjoyed themselves and Jack even dismounted mid-race to pose for a photo.
As with all Scouting activities, it is taking part that is important, however winning is very satisfying and Craig, Tom and Elliot were delighted to win medals presented to them by Paul Iverson, the new Assistant County Commissioner for Surrey Scouts.