St Nicolas 9th Guildford – 1st Scout Meeting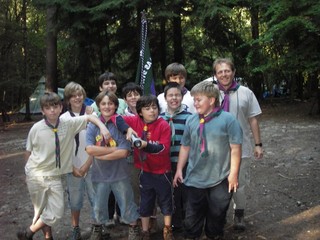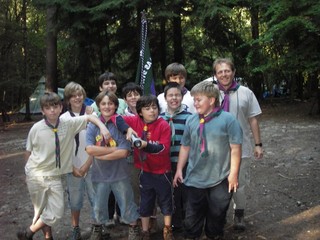 For ten years, Cub Scouts from St Nicolas 9th Guildford have been moving on to other groups or leaving Scouting due to a lack of Scout leaders.
A parent volunteered to run the Scout Troop but was unable to hold meetings on evenings during the week, so unlike other troops in the District, they meet on every third Saturday, either for the afternoon or for the weekend.
Nine Scouts were at their first meeting in September at Bentley Copse campsite where they enjoyed a sunny afternoon learning how to use axes, bow saws and lighting fires for backwoods cooking.
Their programme for the rest of the term includes the District Scout activity camp, a night at the Spike followed by a church parade to celebrate their centenary, caving at Merstham, hiking and a December survival camp.
On top of this busy programme, the new Scout Leader is also attending weekend training courses aiming to get his Wood Badge by Christmas.