---
>
On Sunday 4th March Scouts from 2nd Guildford and St
Nicolas 9th Guildford participated in the 35th annual Surrey
County Scouts (& Explorers) Cyclo-cross Competition held at
Ranmore Common. The event was run with somewhat soft
going as a result of the rapid thaw of the snow from the
"Beast from the East".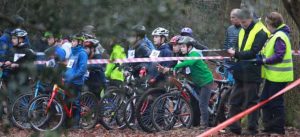 The weather on the day started decidedly murky but then
cleared before becoming showery. This all made the
woodland course quite tricky providing a few thrills and
spills, but without any major incidents, and the usual
mechanical challenges. Whilst the turnout wasn't huge,
competition was fierce. Scouts from the District did well with
a win in the U13 and a Bronze medal in the U14 categories.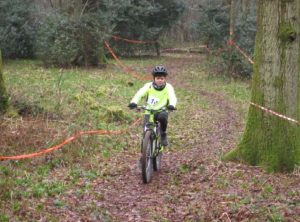 Thanks to ACC (Scouts) Paul Iverson and his team for
organising and running the event and to Dorking District for
the use of Ranmore Campsite. (Photos from 2nd Guildford
and Surrey Scouts Media team) – Quentin Vaughan ADC
(Scouts)